Buffalo Bill's Wild West Show

Experience the new Buffalo Bills Wild West Show featuring Mickey and all his friends! Mickey, Minnie, Goofy and Chip n Dale will introduce you to the Buffalo Bill favourites such as Annie Oakley and Sitting Bull in a true Wild West Extravaganza.
The Restaurant

 Located in Disney Village®

 Table Service

 Tex-Mex cuisine

 Only Dinner. 2 Seatings: 6.30pm and 9.30pm (except certain dates)

 Reservations accepted
Meal Plans

 Half Board: Premium

 Full Board Lunch: Premium

 Full Board Dinner: Premium
Menu*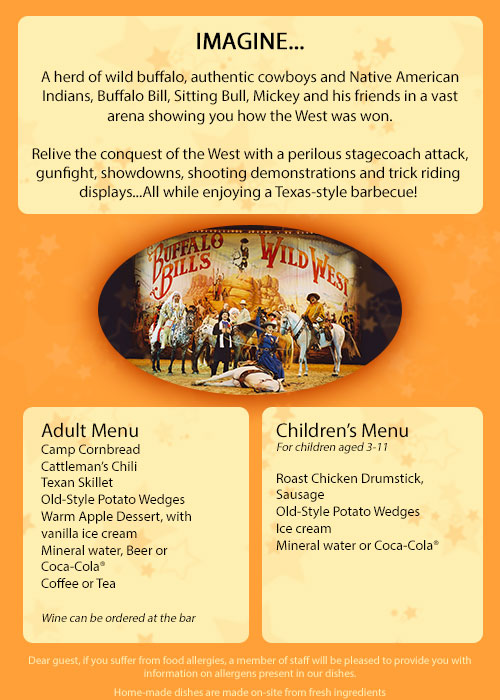 * Menu information and prices are subject to change. Please check with the restaurant before booking or dining.