Les Villages Nature Paris > Facilities > Lakeside Promenade
Lakeside Promenade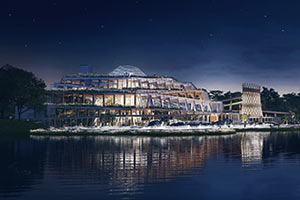 During the warmer months, enjoy our event programme featuring up-and-coming talents in an incredible setting by the Aqualagoon.

For the whole family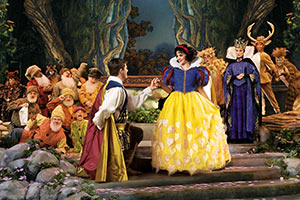 Something your kids won't want to miss. After a day full of learning and surprises, why not spend a quiet moment without your children before bedtime?

Ages 3 to 7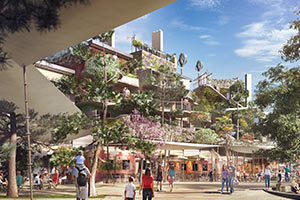 Book your film night! Once a week you can settle yourself in a dark cinema and lose yourself in a great film.

For the whole family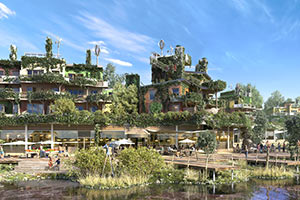 Dancing the night away,
Guinguette-style
A night to remember, inspired by a true French tradition! Head over to the Lakeside Promenade for a colourful evening.

For the whole family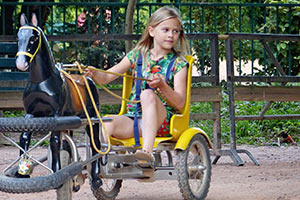 Cross paths with our mobile entertainment stands and join in for even more fun.

For the whole family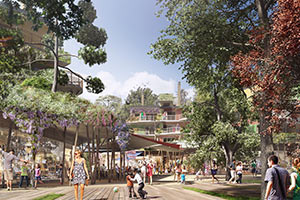 Our youngest guests get to strut their stuff on the dance floor. This dance party is just for kids, so they can dance to their hearts' content!

Ages 3 to 7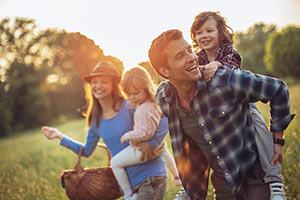 Spend an evening with your family as you play our themed trivia game. Side-splitting fun!

For the whole family
For more information please call us on 0330 880 5007.
©Disney
©T.Huau/Interscène ; Jacques Ferrier Architectures (JFA) ; Jean de Gastines Architectes ; Lionel de Segonzac Atelier d'Architecture et d'Urbanisme ; Ana Moussinet Interior Design ; Sparcstudio ; L'Atelier Sophie Jacqmin ; Kreaction  ; Phytorestore ; Thierry Jacquet