Disney Cruise Line Announces Summer 2021 Itineraries
In summer 2021, Disney Cruise Line will sail a variety of itineraries around the world including a return to Greece – back by popular demand – and exciting and varied European destinations, Alaska ports and tropical locales. Plus, Disney Cruise Line will visit three first-time ports of call in Greece, Norway and Sweden.
If this hasn't already persuaded you to look into a Disney Cruise Line holiday in Summer 2021, then there's more…and remember, you can now book your Disney Cruise Line holiday online with MagicBreaks, here.
Explore the Mediterranean, Northern Europe and Beyond
From May through July, the Disney Magic will visit captivating locales in the Mediterranean including the Greek Isles and Spain. From late July through September, the ship will transport you to bucket-list destinations in the British Isles, northern Europe, the Baltic, Iceland and Norwegian fjords.
The Disney Magic will return to the awe-inspiring beauty of Greece, where you can marvel at the stunning landscapes and archeological wonders of the region. Four special voyages departing from Rome will visit the Greek Isles, with cruises ranging from eight to 11 nights.
Each of these unique Mediterranean itineraries combines a selection of stops in Greece with visits to other notable cities in the region such as Katakolon near ancient Olympia – home to the first Olympic Games – and the gorgeous Greek island of Kefalonia, a first-time port of call for Disney Cruise Line. Other itinerary highlights include a visit to the picturesque Sicilian harbor city of Messina and a stop at the city of Dubrovnik, Croatia, known as the "Pearl of the Adriatic."
Additional first-time ports of call for Disney Cruise Line include the medieval city of Visby, Sweden, considered to be one of the best-preserved medieval cities in Scandinavia and the village of Eidfjord, Norway, home to geographic wonders and situated at the foot of Hardangervidda, Norway's largest national park.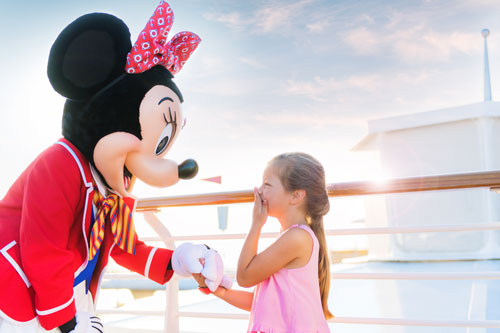 Adventures in Alaska
The Disney Wonder will return to Alaska for the 2021 summer season to explore the region's breath taking natural vistas, glaciers and wildlife.
Departing from Vancouver, Canada, seven-night itineraries will visit Juneau, Skagway, Ketchikan and Dawes Glacier. One nine-night Alaskan adventure will visit Hubbard Glacier, Icy Strait Point, Sitka, Juneau and Ketchikan. A special five-night cruise will travel to Dawes Glacier and Ketchikan.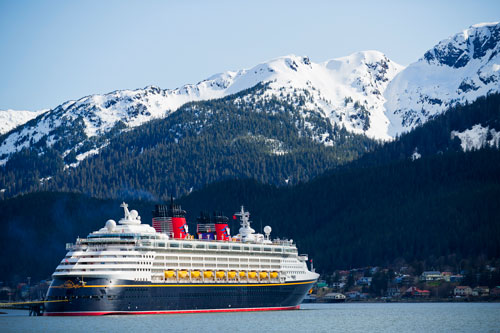 Tropical Vacations to the Caribbean and Bahamas
In summer 2021, Disney Cruise Line will embark on a variety of vacation voyages to tropical destinations in the Caribbean and Bahamas. Ranging from three- to nine-night sailings, the varied itineraries give you an opportunity to experience charming island cultures, sunbathe on golden beaches and revel in local marketplaces. Most itineraries include a stop at Disney's private island, Castaway Cay.
In addition to seven-night eastern and western Caribbean cruises from Port Canaveral, the Disney Fantasy will embark on an assortment of itineraries throughout the summer of 2021. These include a six-night sailing and an extended nine-night Caribbean cruise. Three-, four- and five-night Bahamian cruises round out the Disney Fantasy summer sailings – all including a stop at Castaway Cay. One special five-night cruise features two stops at Disney's private island.
The Disney Dream will provide even more opportunities for you to visit Castaway Cay in the summer of 2021 with all three- and four-night Bahamian cruises calling on the private island paradise.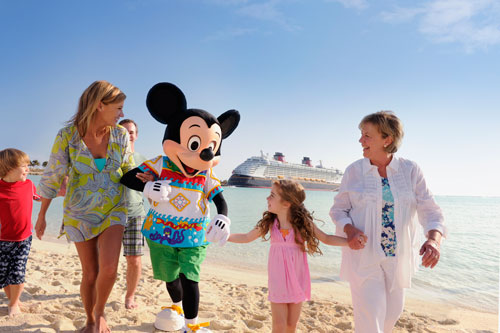 Find out more about Disney Cruise Line's Summer 2021 itineraries here. If you have any questions, then please don't hesitate to contact our Disney specialists by phone or via live chat.
Ships' Registry: The Bahamas ©Disney