Orlando
At Busch Gardens® Tampa Bay you'll find something for all of the family to enjoy! Experience thrilling coasters and unforgettable rides, discover over 200 species of animals and let the little ones enjoy memorable adventures with friends from Sesame Street®!
Busch Gardens® Tampa Bay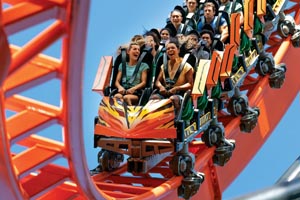 Big Thrills
Busch Gardens® is the perfect day out for thrill seekers! Experience Iron Gwazi - North America's tallest hybrid coaster; Montu - Florida's favourite inverted roller coaster ride; Cheetah Hunt - a thrilling triple-launch coaster; Tigris - Florida's tallest launch coaster and Falcon's Fury - a 335-foot freestanding drop tower.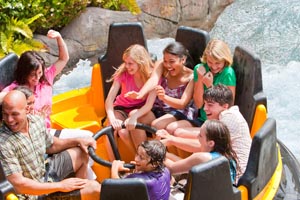 Family Fun
Enjoy a whitewater rafting expedition on Congo River Rapids; take a train ride through the Serengeti on Serengeti Express; experience a family-friendly drop tower on Wild Surge and prepare to get wet on the family-favourite water ride Stanley Falls Flume.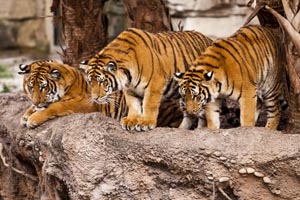 Animal Experiences
Busch Gardens® is not only home to thrilling and family-friendly coasters, but also over 200 species of animals. Here at Tampa's largest zoo you'll discover the exotic, the endangered and even animals you've never heard of! You'll be able to watch animals roam in a 65-acre natural habitat, hand-feed some feathered and furry friends, and get an inside look at the park's animal care.

For more information call us on 0330 880 5014.
© SeaWorld Parks & Entertainment Inc. All rights reserved.